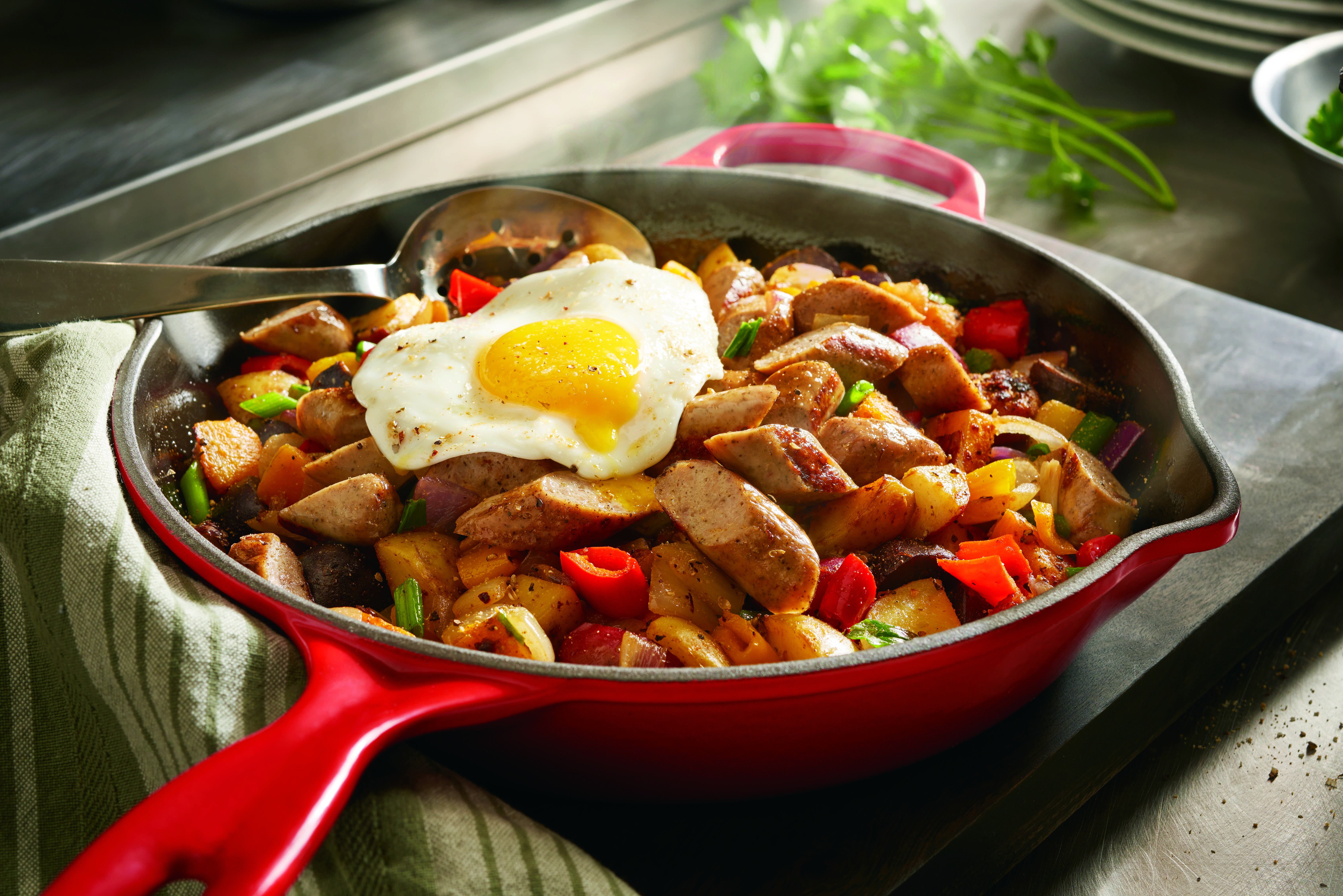 Turkey Sausage Cowboy Hash
Ingredients
4

c.

PERDUE® NAE Turkey Sausage Links , sliced on the bias

2

tbsp.

olive oil

3

c.

baby tricolored potatoes, chopped, blanched

1/2

c.

butternut squash, chopped

1/2

c.

onions, chopped

1/2

c.

red onions, chopped

1/4

c.

red bell peppers, chopped

1/4

c.

yellow bell peppers, chopped

1

tsp.

fresh thyme, chopped

1

tbsp.

fresh sage

1/4

tsp.

ground fennel

1/2

tsp.

ground cumin

1/2

tsp.

salt

1/2

c.

scallions, minced

4

eggs, over easy

(optional)
Instructions
In a skillet over medium-high heat, heat oil. Add potatoes, butternut squash, onions and peppers sautéing until onions are caramelized.
Toss in thyme, sage, fennel, cumin and salt; cook for an additional minute.
Add turkey sausage and scallions to hash and cook until completely warmed through.
Divide Cowboy Hash into each bowl and serve. Top each serving with an over-easy egg if preferred.