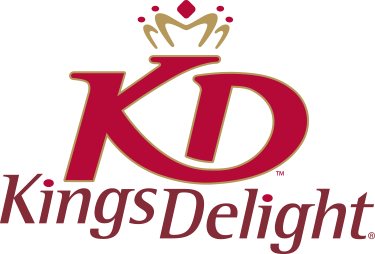 KINGS DELIGHT® PRODUCTS ARE:


100% vegetarian diet with no animal by-products

Raised with high standards of animal care

Hatched, raised and harvested in the USA


KINGS DELIGHT® offers NO ANTIBIOTICS EVER and 100% vegetarian fed, fully cooked chicken patties, nuggets and tenders for K–12 schools. All KINGS DELIGHT® chickens are raised with high standards of Perdue animal care, and the products meet the guidelines for the school lunch program. Join the movement by menuing the taste students, faculty and staff love and the nutrition parents demand.