According to the World Health Organization, Antimicrobial Resistance (AMR) is one of the top 10 global public health threats facing humanity. 1 As drug resistance spreads, consumers are continuously looking for ways they can minimize their exposure, including through the food they consume. The problem is pervasive: The Chain Reaction Report confirms that almost two-thirds of medically important antibiotics in the U.S are sold for food animal use. 2
"A large number of people believe they get enough antibiotics in their life and don't want to consume a protein that contributes more," explains Mike Buononato, chef and senior vice president for Creative Food Solutions. Yet even those customers who would prefer to avoid antibiotics often aren't sure about menu items when restaurant operators aren't transparent.
"This is an emotional concern many consumers feel strongly about," says Doug Wickman, vice president of marketing and business development for Perdue. "And when antibiotic claims aren't transparent to consumers, it's confusing and leads to a loss of trust."
In fact, 94% of consumers want restaurants to be more transparent about food.3 Do your guests know exactly what's on your menu? Here is how you can better meet your customers' needs, earn their confidence and boost your profitability.
Cutting Through the Clutter: When Claims Don't Mean Exactly What You Think They Do
The antibiotic "claims" category can be extremely vague, and you might believe you are getting the antibiotic-free meat you intend. However, producers often use a variety of euphemisms that sound impressive, but still leave the door open to antibiotic use. These include:
"No medically important antibiotics"

"Judicial use of antibiotics"

"Raised without antibiotics"

"No growth-promoting antibiotics"

"No human antibiotics"
Because each one contains a loophole, they fail to address consumer concerns. For example, "raised without antibiotics" could allow antibiotic use in the egg, while "no growth-promoting antibiotics" only covers one subset of antibiotics. Additionally, these ambiguous claims don't necessarily preclude animals from receiving antibiotics that are necessary for medical care.
By contrast, "no antibiotics ever" as in the "never ever" pledge that Perdue makes, means exactly that: no antibiotics at any stage of the life cycle — not in the egg, hatchery or the feed.  "We're proud that our animal care program allows us to consistently raise healthy flocks without antibiotics. Of course, no matter how hard we try, some chickens may catch something, and we'll never withhold appropriate treatment," says Wickman. "However, those birds would not be labeled 'no antibiotics ever,' and they would then be sold through different channels."
Are You Serving Customers What They Really Want?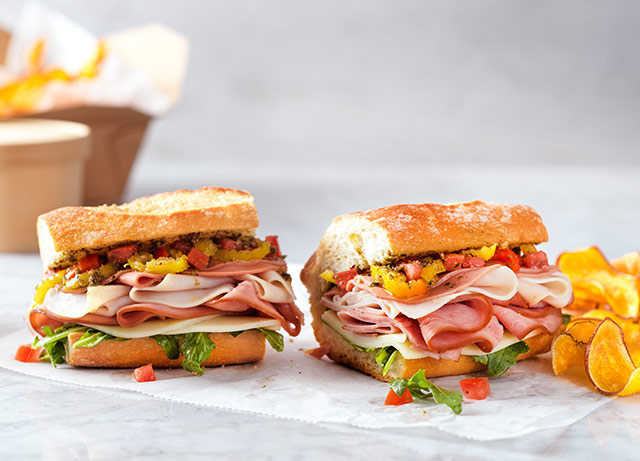 These distinctions resonate with consumers who value transparency. "If restaurants and consumers are paying extra for what they believe to be a premium product that truly has no antibiotics, that should be guaranteed with no misleading technicalities," says Buononato.
Consumer Reports found nearly 60% of Americans said they'd be more likely to eat at a restaurant that served meat without antibiotics, and more than half agreed that restaurants should stop serving meat with antibiotics.4      
Sentiment like that is what drives Perdue's strong stance. "We take transparency very seriously and believe our claim is the best one to meet consumers' preferences and deliver against consumer concerns around antibiotics," Wickman says.
He points to thriving restaurant chains that increasingly put enormous emphasis on food integrity. "Look at Chipotle, which has been a leader in antibiotics claims. They listened to their customers and continue to be a powerhouse in the fast casual category," he notes.
While some of the claims can be confusing, Buononato stresses that it's vital for restaurants to take the responsibility to research the strength of a claim and any associated inconsistencies. "If you're a student of the industry — a true culinarian who respects ingredients and food and buys from mindful vendors to give your patrons an optimal experience — then it's up to you to conduct due diligence so you can recognize when something might be off-base," he says. One telltale sign is the price. Quality ingredients are going to cost more, but, fortunately, the pay-off is in higher customer demand and satisfaction, with 75% willing to pay more for antibiotic-free meat.5
"Consumers are looking for cleaner food, improved animal care and more precise menu claims when dining out," Wickman says. "The education process on antibiotic claims is important and will continue because consumers want transparency in restaurant foods."
Are you wondering how you can drive demand and higher restaurant profits today? Find out how poultry backed by Perdue's "No antibiotics ever, never ever" commitment can get you there. Create brand advocates for your restaurant by putting transparency on the menu, backed by the powerful claims consumers desire.
In Partnership with Restaurant Dive
Sources